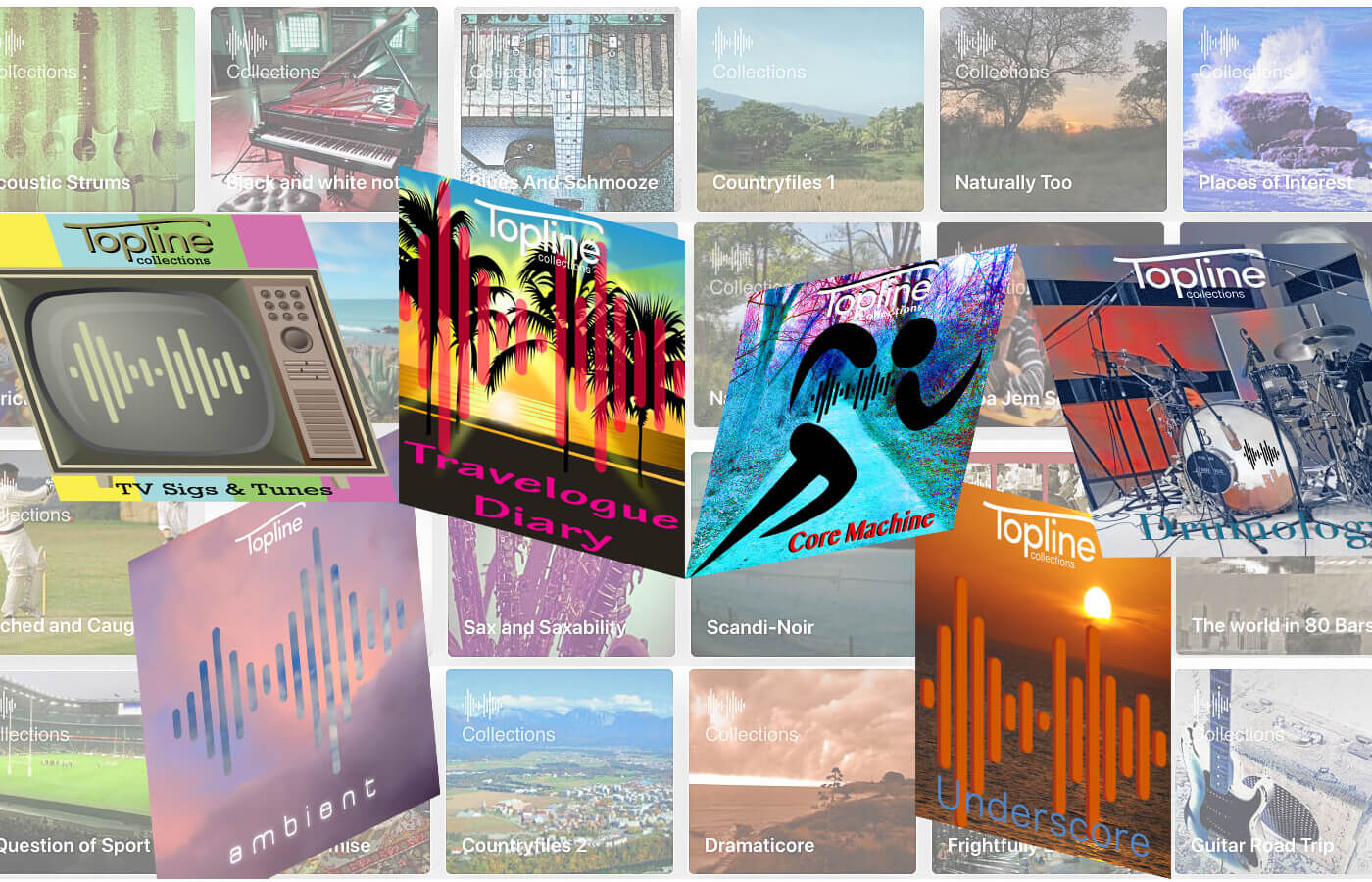 I thought that I would include a Collection page here that links directly to Topline. When we started the library we decided to compile a series of Collections which, in old money, would be similar to Albums.
We continuing to add Collections to Topline as well as including as many as we can to the streaming platforms so they can be listened to and added to various playlists.
So it's with that in mind I'll include featured Collections and possibly other projects that are easily compiled for interest and listening pleasures. The five tracks are randomly taken from five Topline Collections; Acoustic Strums, The World in 80 Bars, Blues And Schmooze, Drumology and Sax & Saxability
Others worthy of note are String Assembly featuring Graham Preskett on violins and Trash Blues featuring Matt Hay on Guitars.
Here's a short Video explaining the Collections at Topline.